---
Since 1910, March 8th has been observed as International Women's Day by people around the World.
It remembers March 8th 1857, when women from various New York City factories staged a protest over working conditions.
That is why March was chosen to be National Women's History Month in the United States.
The first Women's Day celebration in the United States was also in New York City in 1909, but Congress did not establish National Women's History Week until 1981 to be commemorated annually the second week of March. In 1987, Congress expanded the week to a month. Every year since, Congress has passed a resolution for Women's History Month, and the president has issued a proclamation.
The idea of creating such a celebration did not spring fully developed from the minds of its Congressional sponsors. Research to recover women's "lost" stories began on college campuses in the early 1970s. But in elementary and secondary school history textbooks, the imbalance remained glaring: women were outnumbered eleven to one.
In 1978, the founders of the National Women's History Project began asking the historical question, "But what were the women doing?" And they've been sharing the answers about women's historic and contemporary contributions with the public ever since. Teachers, librarians, workplace program planners, and others have responded enthusiastically, integrating events for National Women's History Month into their March calendars.
Women's history does not rewrite history, but it does add very different perspectives about what is historically significant. Traditionally, history has focused on political, military, and economic leaders and events. That approach has virtually excluded women, both leaders and ordinary citizens, from history books. In addition to exploring the contributions of leaders in the public sphere, women's history also examines women's activities in the private sphere, and women's experiences at the crossroads where the two spheres meet and interact.
Source: National Women's History Project.
[Source: U.S. Census Bureau]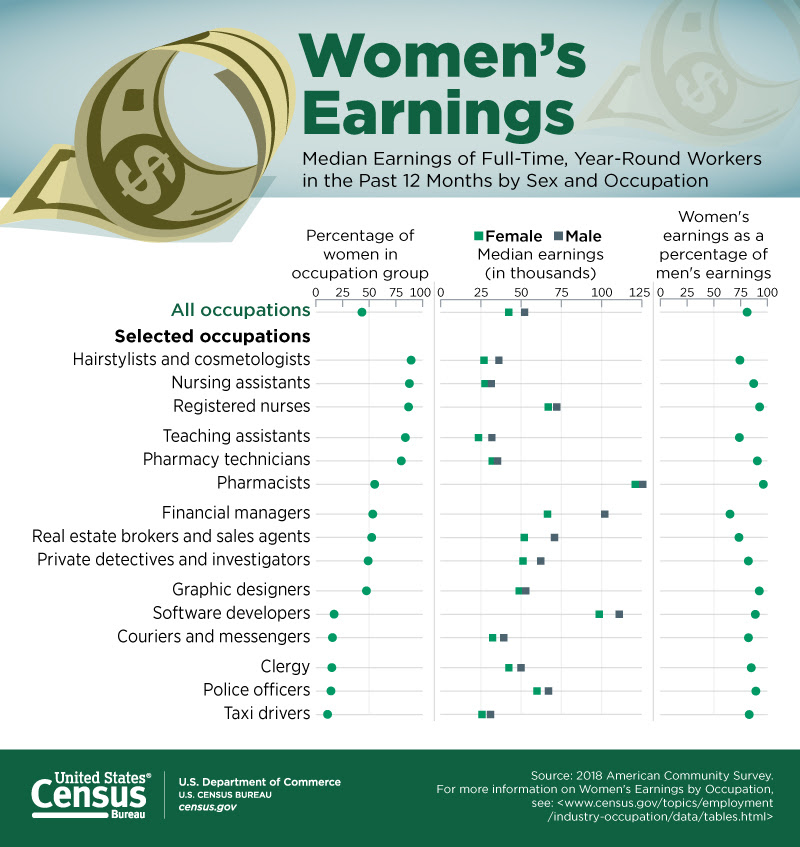 [Source: U.S. Census Bureau]
Related Links
Translate this page