Columbus Day commemorates the date when Christopher Columbus first set foot in the Americas. In the USA it is observed on the Second Monday in October.
Though Columbus Day is one of the 10 US legal federal holidays, it is not considered a major one. There will be no postal service and while some banks may close, most businesses remain open. Retail stores may run special sales.
Definitive information on how each state observes Columbus Day is difficult to find, so the following table has been compiled. Please contact us with any corrections or extra comments to help make this list an even better resource.
Map of US States that observe Columbus Day in 2021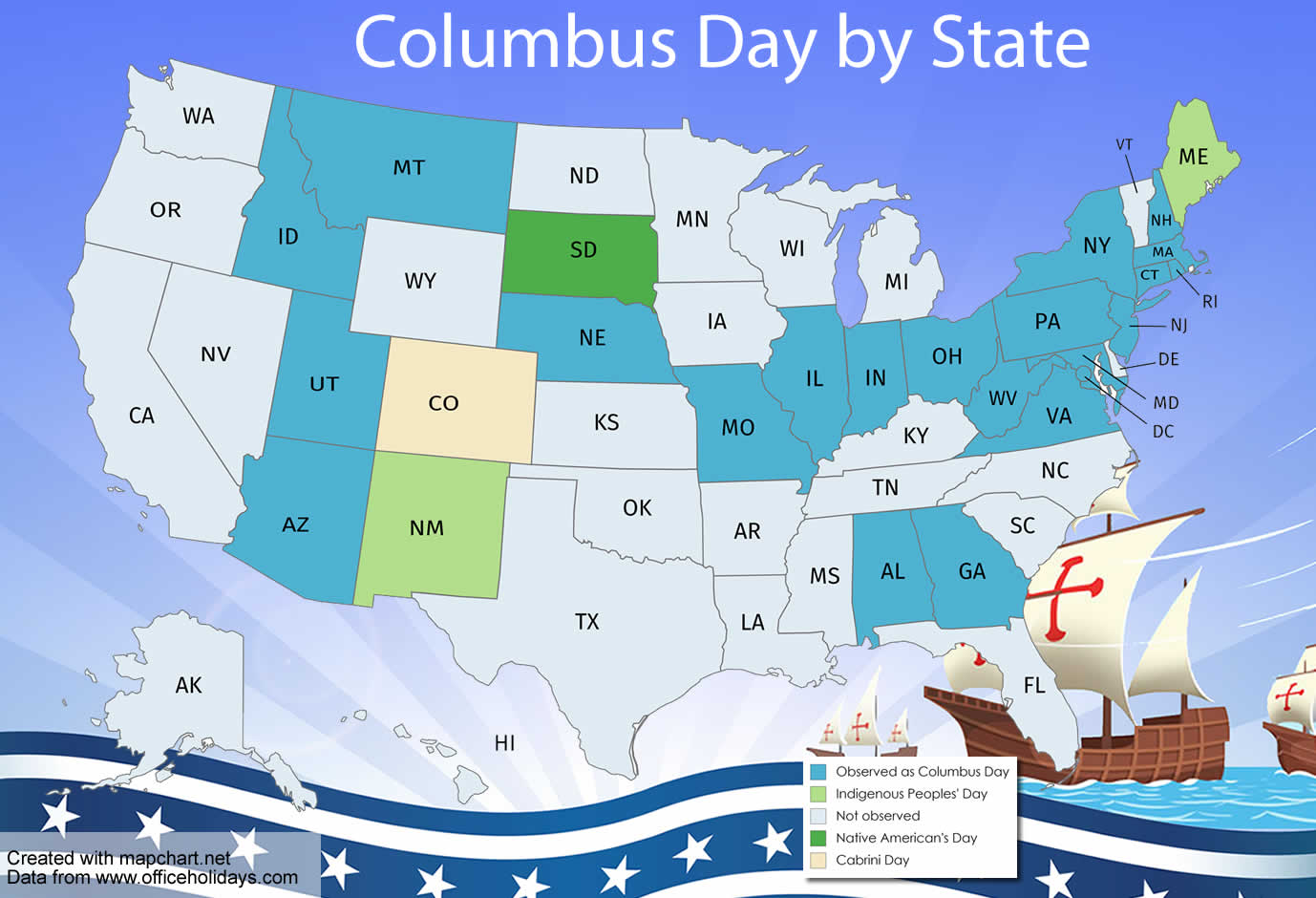 List of US states and the observance of Columbus Day
Related Links
---
Translate this page